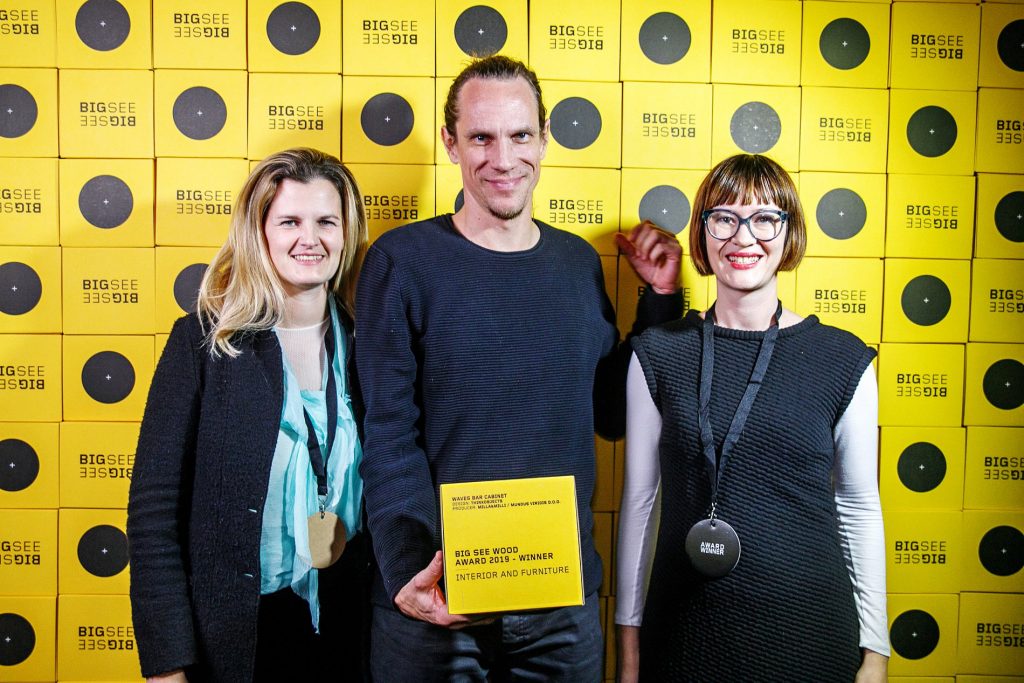 2 awards in 1 week!
Waves bar cabinet is the winner of the BigSEE Product Design Award 2019 and the BigSEE Wood Award 2019!
BIG SEE is the newest, latest and most exiting emerging platform under the BIG umbrella. SEE is Southeast Europe. And it brings together 19 countries and 340 million people in what we feel, claim and exclaim is the most compelling, most creative region in the world.
The BIG SEE platform – the BIG SEE brand – recognises the great production and potential of an array of spheres and sectors, from architecture and design; art, culture and lifestyle; sports, science, education and politics; business and commerce; and travel, food and hospitality.
Zavod Big systematically researches and rewards quality design and architectural production from the Southeast Europe and Slovenia with the following awards: BIG SEE PRODUCT DESIGN AWARDS, BIG SEE INTERIOR DESIGN AWARDS, BIG SEE FASHION DESIGN AWARDS, BIG SEE WOOD AWARDS and BIG SEE TOURISM AWARDS.